Our Amenities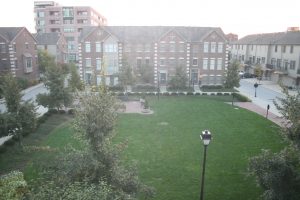 A courtyard second to none in downtown Indy
Flowers, trees and lush green grass are inviting to us all, and it adds to the flavor of the downtown living we are experiencing. Our six park benches are usually occupied with neighbors coming together for a chat, a glass of wine, or to watch the dogs frolic.
more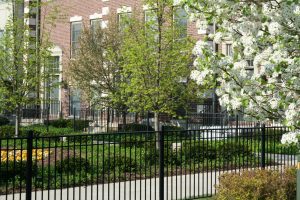 Two car garages and mature landscape give incredible privacy
Firehouse Square, one of downtown's first residential developments, was constructed by Ryland Homes in 2001-2002.   A few blocks northeast from Monument Circle in central downtown, we are bordered by New York & Ohio Streets (east and west) and New Jersey & Alabama Streets (north and south).
more
Downtown Indy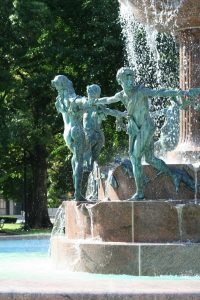 Nothing is better to downtown living then being able to take advantage of local amenities.   Need groceries? Marsh at the MarketPlace is across New York Street.   Need a hammer, paint or caulking?  Fusek's Hardware Store is a stones throw away.   Need a unique toy?  Mass Ave. Toys is a few blocks away on Mass Ave.   Fresh produce?   The newly renovated City Market is also a few blocks away; and every Wednesday from April through October, enjoy the outside Farmer's Market.
If you enjoy riding your bike, the first leg of the Cultural Trail runs right in front of our units on Alabama Street. And if fitness is your thing, two YMCA's are blocks away, Athenaeum and the Indy Bike Hub and a little farther, but still close by is the National Institute for Fitness and Sport.
view visitindy.com